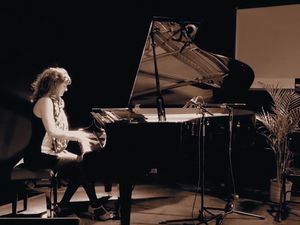 CONCERTS and SHOWS
March 7th, 2022
UPDATE: NEW SHOWS ADDED! 
We have finally some perspective! Live events are being held, shows are coming in,  things are looking good as Covid-19 measures are being lifted throughout Europe. Hopefully many more gigs are soon to be announced! 
*Due to the COVID-19 pandemic all the upcoming events are uncertain. Any news on possible live events are revised on daily basis due to public safety measures. 
Several shows were cancelled including the previous concerts dated from March 2020 until now. 
Unfortunately live events usually are the main incoming source for the artist. But we are finding our way out of this and promoting music as much as possible.  
Please contact us to collaborate on music enterprises with Elizabeth Fadel. 
Booking
Vraag hier een show aan. 
Request a Elizabeth Fadel show here.
Agende um show da Beth aqui.